A pledge party is a great way to bring existing and future backers together, to showcase the potential of your project, and raise funds.
There ain't no party like a pledge party! Although you might call it something different, a pledge party is simply any event that you hold to raise awareness and funds for your crowdfunding campaign. And they work! Holding a fundraising event that gets the community together is one of the common elements of all of our most successful projects.
From a BBQ in your local park, to a ticketed dinner party, a live music street party, or a water/pillow fight, getting your crowd together helps to remind everyone of all they have to gain if the project hits its target.
Not only is a pledge party a reward for your current backers (who if you're lucky might give you an extra couple of quid as a result!) but it's an opportunity to lock down those soon-to-be backers, who "will make a pledge later tonight", they promise, but still haven't got around to it (yes, we know who you are!). It's also a fantastic way to engage the more traditional or offline members of the community whether they're older or simply not as comfortable paying online. And it can restore much needed momentum when your crowdfunding campaign has become flat!
Sounds great, how do I plan one?
Before launching your campaign, choose a date. Half-way through your campaign is a good time as energies can be low having exhausted your immediate network, but they can be held at any point in the campaign after the first wave of pledges!
Select a theme and location that are fun, free and inspire people with all of the wonderful potential of your project; the event needs to give them a glimpse of the lovely benefits of coming together to help you hit your target and the project is delivered.
Create an event page where people can register using either Eventbrite or Facebook, this will make it easy for people to share the link and for you to track numbers. Start promoting early using visually engaging posters and social media posts. Use incentives such as "The first fifty pledges over £20 will get a free beer and slice of pizza at the door!".
Free cake*. All good parties have cake. It's the incentive we all need to get up off chairs and get involved. So use your network for any freebies or budget you can use to entice people along. A local brewery could sponsor the event or a salon could provide some free treatments to raffle off. *Note cake is great, but anything people can eat, drink or take home works just as nicely.
Invite some local councillors and businesses so they can see first-hand how much your project means to the community. Know any famous (or kinda famous) people from the area? Get them along and ask them to share with their networks so as to increase your turnout.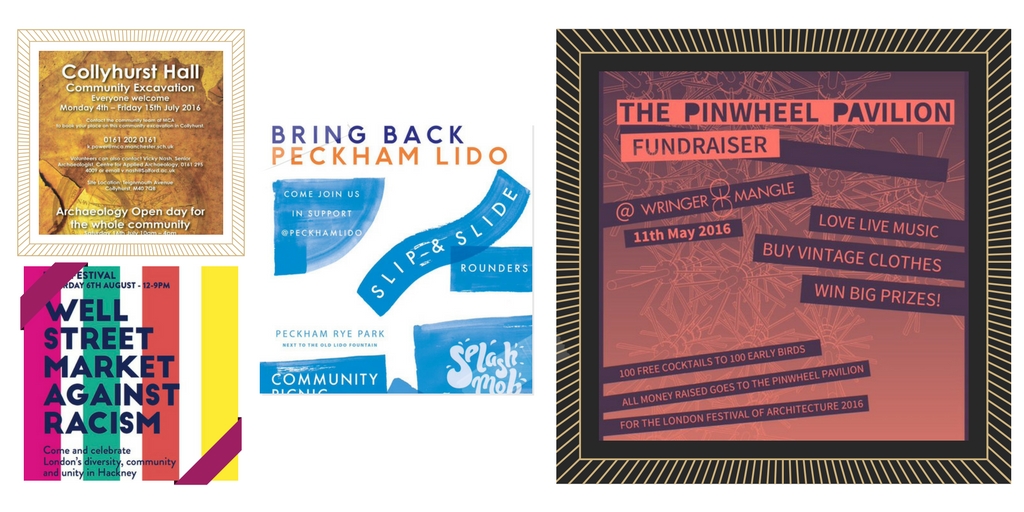 What to do on the day:
Take lots of photos and videos! Short clips of backers explaining why they're supporting the initiative are great for putting on social media.
Show them around the project site, offer to take questions, and hand out flyers. Make sure they leave knowing enough about the project to be able to go out and spread the word to their networks. Impress some memorable project facts on them if you can!
Keep everyone busy with fun activities; baby photo guessing competitions, frisbee, blind tasting, raffles, sponsored scoots, even fancy dress photo booths that have your campaign name on the print out!
Make it easy for people to give money to the campaign; set up a laptop pledging station and multiple collection boxes.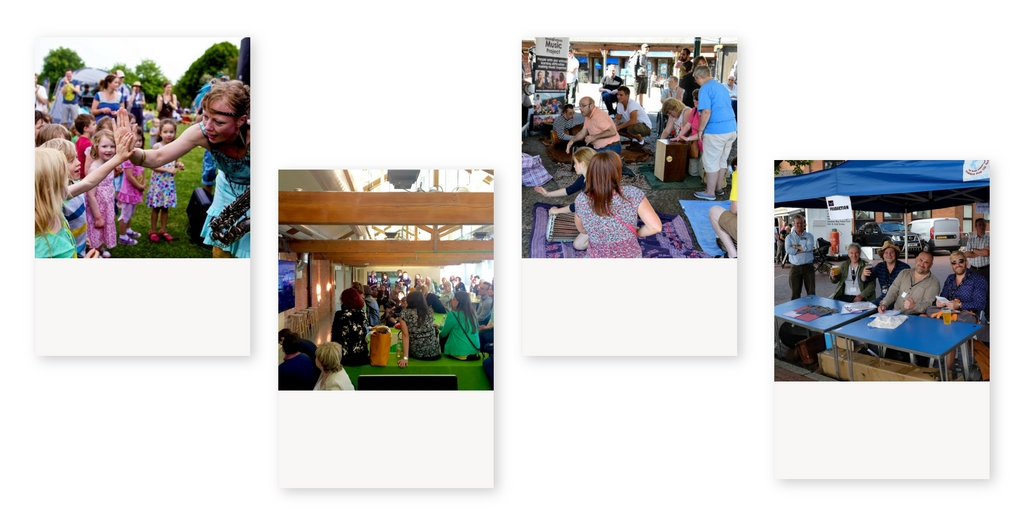 How to follow up after the event:
The day after the event use the "Update Tool" on your project and email all your backers and attendees with photos from the event and a list of follow up actions, e.g. "Help us spread our network by accepting the #FivePledge challenge. Can you convince five of your friends to pledge? Send us their names and we'll send you a personalised thank you card!"
Update your website and social media accounts with pictures and news from the event – share the good vibes and watch the pledges come in!
Start planning your next event! Perhaps it will be your "YES! We did it!" celebration event!